There is something about pain, heartbreak and loss that changes you from within. The grief sits with you and has such a weight to it. I remember June 17, 2015 like it was yesterday, not 4 years ago. I couldn't believe what my eyes saw and my ears heard. How could this happen? Moreso, how could the families find it in their hearts to forgive such a senseless, egregious and preventable attack?
Watching this film moved me in ways I can't fully put into words. Seeing the still raw grief of the family members and survivors of the Emanuel African Methodist Episcopal Church massacre made my eyes sting with hot tears, and my heart ache. I wanted to scream for them, I did weep with them, but most of all I wanted to fight for them. Anger was on the tip of my tongue, but as the film progressed, something turned. There, in the middle of so much fear, anguish, and brutality, a light emerged from the darkness - hope in the form of forgiveness.
With this mindset, these individuals knew that while circumstances around them wouldn't change, the storms that raged within them could. They knew that their response to what had happened to them would forever define their lives. And they made a choice - to set themselves free from the bondage of hate which had completely possessed the perpetrator. What I learned from the strength and resiliency of this community was that there was much more to them than what was presented during their time of loss. Behind the grief stood warriors in human flesh, living out what they believed, sang, prayed and preach about...love. I urge you to see this film, to honor the lives of those who were lost and the lives of those who are fighting for change.
*I was fortunate to watch an advanced screening of this film thanks to the wonderful people at Grace Hill Media. Emanuel is in theaters today, June 17th and Wednesday, June 19th.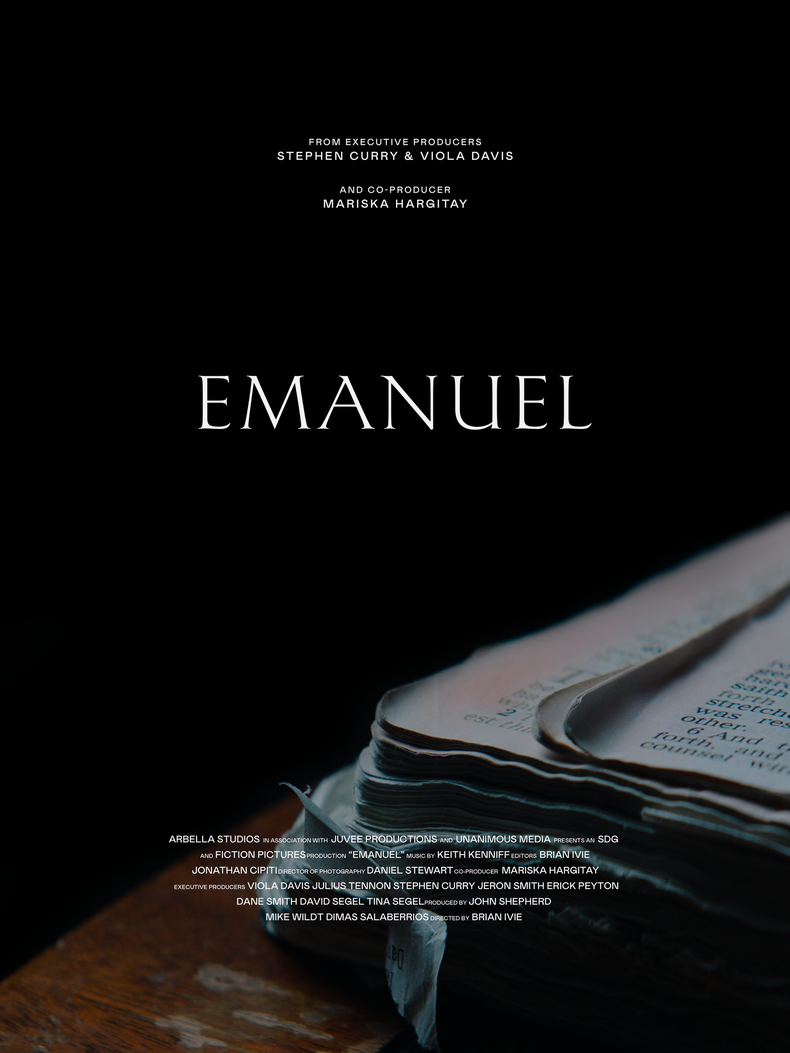 In 2015, our country suffered heartache and tragedy when national headlines blazed the story: Churchgoers Gunned Down During Prayer Service in Charleston, South Carolina. After a 21-year-old white supremacist opened fire in the church, nine African Americans lay dead—leaving their families and the nation to grapple with this senseless act of terror. Forty-eight hours later, in the midst of unspeakable grief and suffering, the families of the Emanuel Nine stood in court facing the killer … and offered words of forgiveness. Their demonstration of grace ushered the way for hope and healing across a city and the nation.
This June, marking the fourth anniversary of the event, executive producers Stephen Curry and Viola Davis, co-producer Mariska Hargitay, and director Brian Ivie (The Drop Box) present EMANUEL.  
Featuring intimate interviews with survivors and family members, EMANUEL is a poignant story of justice and faith, love and hate, examining the healing power of forgiveness.  The documentary powerfully weaves the history of race relations in Charleston, the significance and impact of Mother Emanuel Church, and the hope that somehow emerges in the aftermath.
EMANUEL Trailer:  
https://www.youtube.com/watch?v=A3V6l_LzBTs