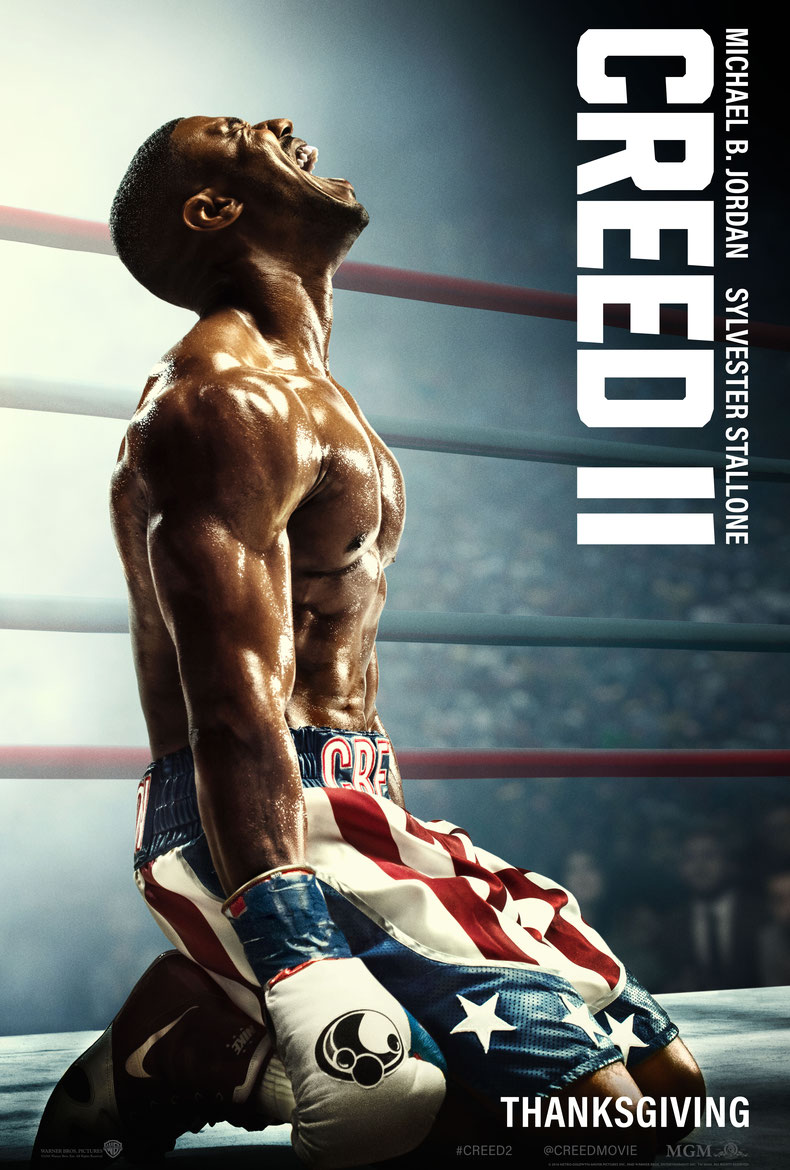 In Theaters today
Y'all. I loved Creed II! Thanks to the wonderful folks at Eden Digital Group, I was able to go to an advanced screening of the movie and it didn't disappoint. 
Here's a little synopsis of what you can expect:
Life has become a balancing act for Adonis Creed. Between personal obligations and training for his next big fight, he is up against the challenge of his life. Facing an opponent with ties to his family's past only intensifies his impending battle in the ring. Rocky Balboa is there by his side through it all and, together, Rocky and Adonis will confront their shared legacy, question what's worth fighting for, and discover that nothing's more important than family. Creed II is about going back to basics to rediscover what made you a champion in the first place, and remembering that, no matter where you go, you can't escape your history.
All the feels! I mean! As a #boymom, I had so many emotions watching the next chapter of the evolution of young Adonis (they call him Donny ya'll) and his journey to find his place. I could also relate to Bianca, the love of his life as she walks beside him through his struggle to tap into his identity as a man without a father. Grown men still need their fathers. Here's the bottom line, you have to go see it. You'll laugh, you'll tear up for sure, and you'll be thankful you took a little time out to be reminded what the heart of a champion truly looks like.